SIESTA KEY BEACH WEDDING MINISTER OFFICIANT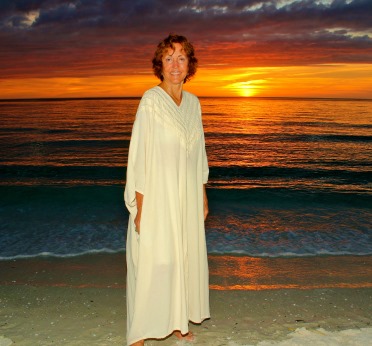 I am a Siesta Key Beach Wedding Minister Officiant. I am proud to be a member of the Siesta Key Camber of Commerce which has provided me with the information below. Siesta Key is a part of Sarasota, Florida. The sand is 99% pure quartz, soft and cool on the feet.
The many awards Siesta Key Beach has earned include:
• "The Whitest and Finest Sand in the World" (The Great International Beach Challenge, 1987),
• "The Best Sand Beach in America" (The Travel Channel, 2004),
• "The Best Beach in America" (Dr. Beach, 2011).[2] • # l Beach in the US" (TripAdvisor)
Siesta Beach is known as one of the most beautiful beaches anywhere in the world. At the "Great International White Sand Beach Challenge" held in 1987, it was recognized as having the "whitest and finest sand in the world."
Unlike beaches elsewhere that are made up mostly of pulverized coral, Siesta Beach's sand is 99% quartz. Even on the hottest days, the sand is so reflective that it feels cool underfoot. It's estimated that the sand on Siesta Beach is millions of years old, having its origin in the Appalachians and flowing down the rivers from the mountains until it eventually was deposited on the shores of Siesta Key.
Shallow water depth in the near shore area together with year round lifeguard protection, makes this one of the safest beaches in the county and great for small children.
Siesta Key an 8 mile long, crescent-shaped barrier island with 4 main areas: Siesta Beach which was described above,, Crescent Beach, Turtle Beach and Siesta Key Village, each with their own unique character and charm. Siesta Key village has many stores from clothing and souvenir shops to both casual and to fine dining restaurants. There are fun places to dance and to listen to great music. The southern portion of Siesta Beach is alternatively called Crescent Beach, which extends to the sea wall and Point of Rocks, an area with coral and active marine life. Turtle Beach is located at the southern tip of Siesta Key and has places to launch your boat, picnic areas and restaurants. The sand is darker and is perfect for shell collectors.
In addition to chilling out on the beach, you will enjoy swimming in the beautiful azure water, parasailing, boatings, kayaking, snorkeling or people watching. The beaches are a perfect setting for beach weddings. Couples come here from all over the world and the US to have a destination wedding here. I feel so fortunate to be a Siesta Key Beach Wedding Minister Officiant!