Welcome…and Congratulations on Your Engagement!
Hello, I am Rev. Susan "Sophie" Bierker, an inter-faith non-denominational wedding minister and ceremony officiant in Sarasota, Florida and surrounding areas. My greatest joy is that you will have the most beautiful memories of your lives on the day of your ceremony. I will be honored to share this special day with you. I officiate at grandly elegant or charming s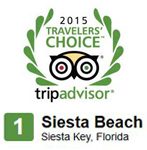 maller and intimate Sarasota weddings and Sarasota beach weddings, renewal of vows, or commitment ceremonies in Southwest Florida. Siesta Key Beach, one of our Sarasota Beaches, was recently given the 2015 Travelers Choice Award as the #1 beach by Trip Advisor.
A complimentary Unity Sand Celebration is included in your ceremony, if you wish, and the big shell is my gift to you. Whether you are planning your ceremony as a Florida destination wedding or as a resident of the Sarasota area, I am available to you as much as you need me for consultation and support. Florida does not require witnesses so we need only the three of us at your ceremony, if you wish.
Your wedding is important to me. I feel every wedding ceremony is to be as wonderfully different as you as a couple are. Together we will create your wedding with personal, heartfelt and memorable vows to be a non-denominational wedding ceremony which is either a spiritual wedding ceremony, a religious wedding ceremony or a civil wedding ceremony, If you have children you wish to include in your ceremony, I have a beautiful family ceremony. You may add special poems or readings to your ceremony that may be read by family or friends.
Commitment ceremonies are available if you do not wish to have a legal ceremony.
I am available to provide pre-marital counseling, if you wish. I have a background of 25 years of pre-marital and marriage counseling in private practice. I have a Masters Degree in Social Work from Temple University.
I have had the pleasure of baptizing many of the babies born to couples I have married and am available to officiate at Children's Baptisms or Blessing ceremonies.
Please contact me and we can talk about the most exciting day in your life.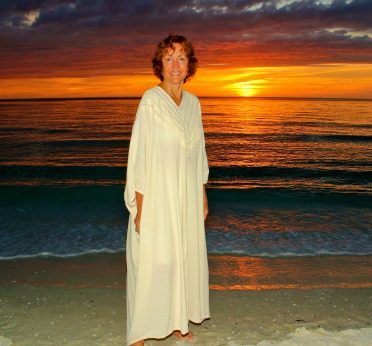 Blessings Rev. Susan "Sophie" Bierker, MSW
"To love a person is to learn the song that is in their heart and to sing it to them when they have forgotten" ~Author Unknown