GAY WEDDING ON ANNA MARIA ISLAND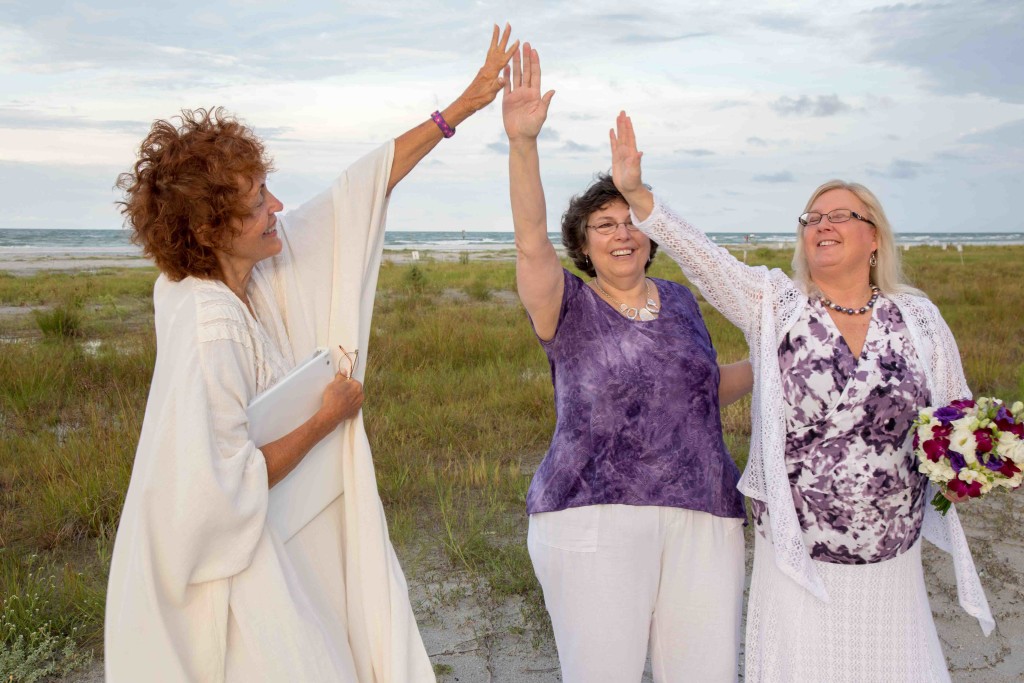 I loved officiating at this Gay Wedding on Anna Maria Island. The couple was so happy that they at last could be legally married. We all did a "high five" to express the couple's marriage The Marriage Equality Act was passed recently. It granted gay couples to marry legally. Gay couples have been challenged in their relationships until recently. Having a relationship is a challenge to almost everyone. Being gay just adds another issue because of society's disapproval of gay relationships until recent times.
I hope to be chosen to share more gay weddings with the lovely same sex partners on Anna Maria Island! LGBT couples are amazing.