ANNA MARIA BEACH MUSIC WEDDING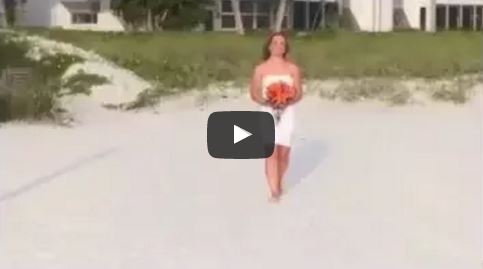 A processional song is the music that you and your wedding party will walk down the wedding aisle to…you can have one song for everyone, or you can choose a separate song for the bride's entrance.  At the end of the ceremony, you leave the ceremony and go down the aisle to your recessional music, which tends to be more up beat than the processional music. You may be very innovative and creative with your choice of wedding music!
In this wedding on Anna Maria Beach, one of the groom's 3 sons played both the processional and recessional songs on his guitar which was very touching. The wedding brought together the bride and her 3 daughters and the groom and his three sons. It is so beautiful when two families can be joined to become one family. This was a destination wedding as they were from out-of-state and came here to our beautiful Florida for their special ceremony. Anna Maria beach is an exquisite setting for your beach wedding.