Wedding Rings-Anna Maria Wedding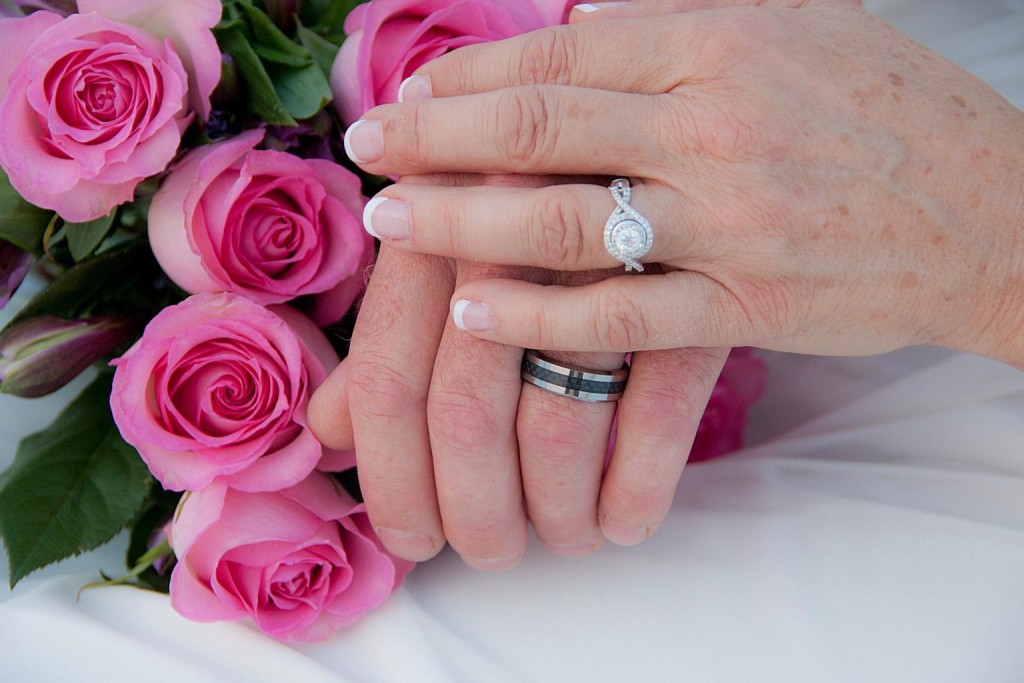 The circle of a wedding band has no beginning and no end. Plain yellow gold wedding bands are usually considered the traditional form of the wedding ring. These rings became popular because of their simple and practical style. They are still commonly worn, particularly by people who lead an active lifestyle or who need a ring that can be easily be kept clean.
However, I have noticed in weddings that I have officiated ( over 700!), the type of wedding band for the groom has changed considerably.  Pictured is one of the more modern bands.  Materials used in today's men's wedding rings are Palladium, Titanium, Black Ceramic, Colbalt Chrome, Stainless Steel and Tungsten Carbide among others.  Because they are generally wider, they may be engraved on the inside with a heart felt message from the bride.
Bride wedding rings have stayed much the same in my experience.  She may be given the yellow gold band, a rose gold band or a platinum band with or without diamonds.
The picture is from a wedding on Anna Maria Island, Florida