COMMITMENT CEREMONY – OVERSEAS COUPLE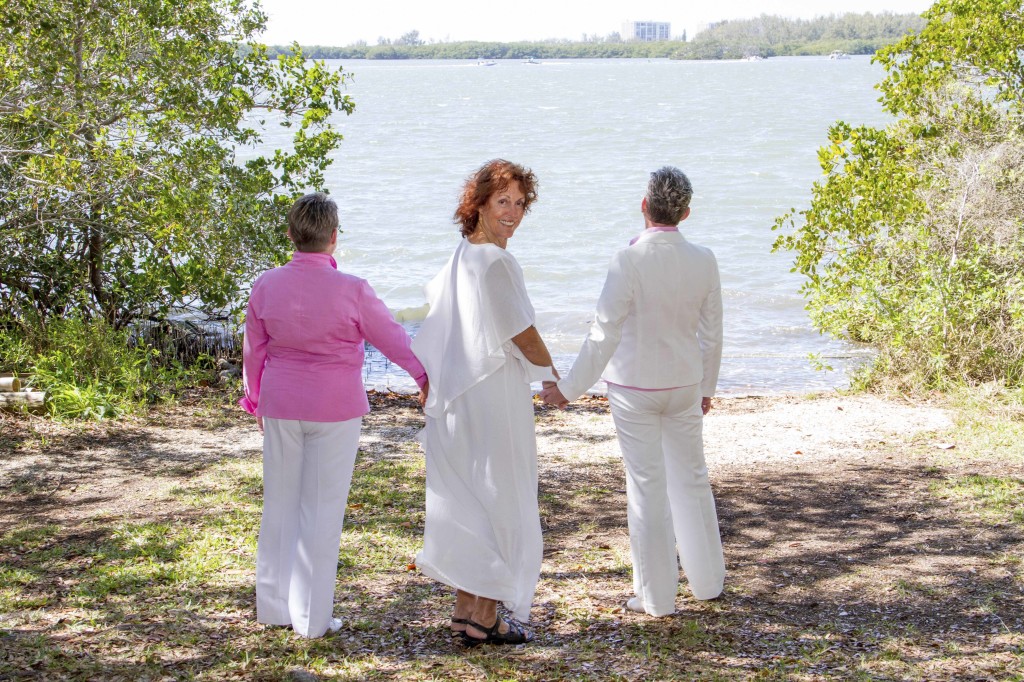 What a gorgeous day it was at Spanish Point when I officiated at the couple's wedding in St. Mary's Chapel!  The delightful women came here for a destination ceremony in Sarasota from overseas. In the picture, we are looking out onto Sarasota Bay.  Sarasota is a perfect destination for commitment ceremonies, weddings, and renewal of vows.
Nancy of Elan Photo took this wonderful picture.